Feb 2021 - Current
Tech Entrepreneur & Ecommerce consultant
Freelance
Working as a freelancer with over 14 years of online business experience ranging from ecommerce, internationalisation, online marketing, web development, start ups and applied machine learning.
Apr 2009 - Jan 2021
Founder & CTO
Modern Minds
I was the founder of Modern Minds, an ecommerce agency that provided online marketing and web development services. I led a team of 15 employees and was responsible for the growth of our web development team. In 2021, we sold the company to investors.
Jan 2010 - Jun 2016
Internet Marketeer & Ecommerce consultant
LensGroup
LensOnline is the largest brand for contactlenses in Belgium. As external marketing & strategy consultant, I mainly provided advise about ecommerce, cross-channel marketing and business strategy. Furthermore, I took part in the internationalization process of the company which focuses on expanding across Europe.
Jan 2012 - Jan 2015
Founder & Developer
Shop2Mobi
Shop2Mobi was a joint-venture of me together with ISM eCompany. Our startup offers cross-channel marketing and mobile commerce solutions. We mainly focused on the development of a SaaS-platform for easy QR Code Store creation. In 2016, we sold the company to investors.
Apr 2009 - May 2011
Founder & Developer
LensBestel.nl
LensBestel.nl is a Dutch eCommerce company selling contactlenses online. Together with my business partner, I developed our strategy, marketingplan, business plan and the resulting webshop. In 2011, we sold the company to investors.
Oct 2007 - Jul 2010
Strategic Business Consultant
Strategy on Demand
Strategy on Demand is a management consulting firm that focuses on strategic management consulting (offline) and internet consulting/marketing (online). As a business consultant, I was mainly working on projects that focus on: business development, corporate strategy, knowledge-sharing and collaboration, social media, IT-consulting, internet marketing, eCommerce and eBusiness.
2007 - 2008
Master of Science in Business Administration
RSM Erasmus University
Cum Laude (Major in Strategic Management)
Average Grade: 8.4
2006 - 2007
International Management
McGill University
Study abroad.
Average Grade: 7.8
2004 - 2007
Bachelor of Science in International Economics & Business
University of Groningen
Cum Laude & Honors Award.
Average Grade: 8.2
Project Management (Agile/Scrum) - Google
Full-Stack Front-end Cloud Developer - IBM
Google Cloud Digital Leader - Google
BIGGEST ACHIEVEMENTS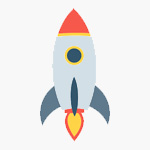 I created & sold 5 startups.
I always see new opportunities and try to monetize those ideas by building scalable startups with an exit strategy. Already 5 of those have been sold successfully to investors.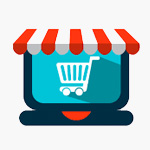 I founded a successful agency.
One of my biggest accomplishments is that I started an ecommerce agency, Modern Minds. Before I sold the company, we had a million euro revenue and 15 employees.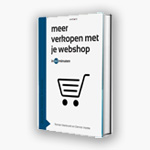 I published a hardcopy book.
I decided to share my ecommerce knowledge with the world by publishing a hardcopy book. The book has been sold at all bookstores in The Netherlands and on Amazon.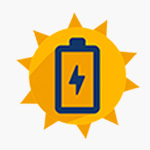 I sourced a white-label product.
I created my own brand of solar powerbanks called SunChargers.eu. The products were sourced in China and sold both in online and offline stores.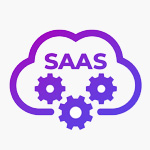 I created & sold a SaaS platform.
During a two week period I created a SaaS solution to manage the security of WordPress blogs. I monitized the platform by offering a monthly subscription.
I graduated cum laude.
For both my bachelors and masters degrees I graduated cum laude and with honors. I studied both at McGill University (Canada) and RSM Erasmus (Holland).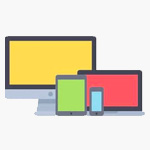 I build apps for web, IOS, TV & Android.
I am a full-stack developer who mastered to build applications for all platforms. I am experienced with React Native, Magento, WordPress, Laravel and other libraries.
Computer Skills


or...